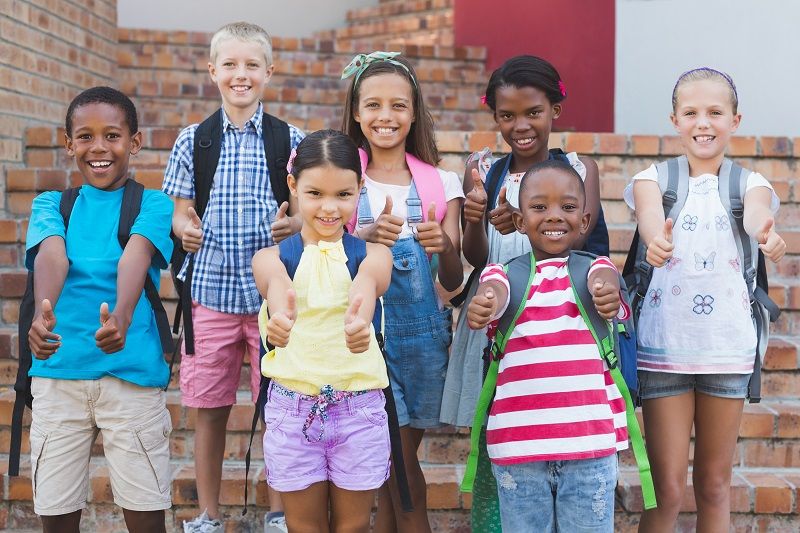 Cascade Policy Institute Celebrates National School Choice Week 2018
January 16, 2018
For Immediate Release
Media Contact:
Steve Buckstein
503-242-0900
Oregonians will participate in nation's largest celebration of education reform
Portland, Ore. – Cascade Policy Institute will hold a special event in celebration of National School Choice Week 2018, organizers announced today. Cascade's January 24 "Policy Picnic" roundtable will highlight the diversity of education options for K-12 students and call for expanded access to school choice for all Oregon children.
National School Choice Week is the world's largest celebration of educational choice. Held nationwide every January, the Week raises awareness about the K-12 possibilities available to children and families, while spotlighting the benefits of parental choice. More than 313 events will take place in Oregon alone, sponsored by private schools, charter schools, and other organizations. The Week is nonpartisan and nonpolitical and does not advocate for or against any legislation. This year's celebration will be January 21-27.
"School Choice is much more than just choosing a different brick building," said Cascade's Senior Policy Analyst and Founder Steve Buckstein. "It's choosing different ways of learning, different people to facilitate that learning, and demanding different outcomes that meet individual student needs rather than the needs of officials in Salem."
National School Choice Week celebrations include school fairs, parent nights, school tours, educational field trips, homeschool information sessions, student performances, celebratory rallies, and more. Nationwide, more than 32,240 events and activities will focus on all education options available today, including traditional public schools, public charter schools, public magnet schools, private schools, online learning, and homeschooling.
Cascade Policy Institute will host a lunch roundtable on Wednesday, January 24, at noon. Speakers will be Cascade's Senior Policy Analyst and Founder Steve Buckstein, School Choice Outreach Coordinator Bobbie Jager, and Children's Scholarship Fund-Oregon Director Kathryn Hickok. Admission is free, but reservations are required due to space limitations. Participants are welcome to bring their own lunch; light refreshments will be served. Cascade's monthly "Policy Picnic" series is sponsored by Dumas Law Group, LLC.
Whatever kind of educational environment parents choose for their children, the options for meeting students' learning needs is becoming more diverse every year. By participating in National School Choice Week 2018, Cascade Policy Institute supports parents throughout Oregon and the U.S. in advocating for the ability to choose the best education possible for their children.
Founded in 1991, Cascade Policy Institute is Oregon's premier policy research center. Cascade's mission is to explore and promote public policy alternatives that foster individual liberty, personal responsibility, and economic opportunity.
For more information, visit schoolchoiceweek.com, schoolchoicefororegon.com, and cascadepolicy.org.