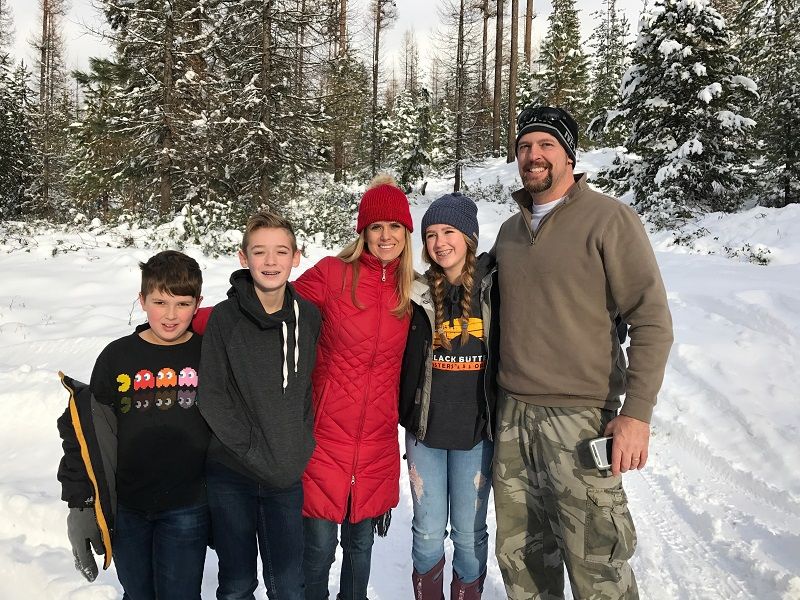 Voice for Choice – Jenni
My name is Jenni, and I'm a mom and a teacher. My son Henry is incredibly bright, but he wasn't particularly successful academically. He was struggling, and yet we knew how capable he was. He got to the point where he did not see himself as smart because he felt like he was failing. As a mom that breaks my heart, and as a teacher that breaks my heart, because I believe every kid can succeed.
So, we tried a variety of educational options for him: brick-and-mortar public school, private school, and homeschool. Regardless of schooling platform, obstacles persisted. While there was some effectiveness at each school, he still didn't have the level of focus that he needed.
This led us to try an online schooling format for him, through a charter school, and we finally found an option that fit. This structure afforded him flexibility, opportunity, and accountability. By removing the constraints that are inherent in many school platforms, the online environment was more customizable to his needs. He has an advisory teacher who is fully invested in his success, who guides our son with a kind mix of caring and reality.
One of the best things we've found with the online school is that Henry is able to pursue interests and opportunities that might not have been available in other settings. Henry is now better equipped for the future that lies in front of him. We are incredibly thankful that Baker Charter School has been the vehicle for Henry's education these past few years.
Henry didn't have what he needed to succeed in the public school format. The online format made a huge difference for him. He feels great about himself. He's got a lot of different things going that wouldn't have happened otherwise. To me, that's where the power of school choice comes in.
School Choice in Oregon gives kids real chances that they wouldn't have otherwise. Just one, two, or three alternative options aren't enough! I know firsthand that each format has something to offer, and it might be just exactly what your children or grandchildren need. Henry thrived in one particular environment, and I'm so grateful we found it. School Choice will give all Oregonians the option to find a platform that works for our children's learning styles, so they can believe in their own potential and finally succeed in school.
I'm Jenni and I'm a 'Voice for Choice'.
Support School Choice